H.M.S. Telecom, LLC an independent Inmarsat Partner provides a full range of Inmarsat products and services.
Inmarsat is a global provider of fixed and mobile satellite communications. Providing voice, fax, video and high-speed data services almost anywhere on the planet. Provided on land, at sea and in the air through its owned and operated global satellite network.
SERVICES
SECTORS
Aviation
Enterprise
Government
Maritime
H.M.S. Telecom, LLC offers a full range of Iridium Products and Services on a Global basis.
Iridium offers true Global Coverage from Pole-to-Pole in a wide variety of configurations, and service options.
The Iridium Network's unique design allows voice, messaging and paging service to be routed virtually anywhere on the globe. Your telephone, messages and pages are relayed from satellite to satellite until it reaches the satellite located above your location from which the signal is relayed back toward earth.
SERVICES
SOLUTIONS
Aviation
Disaster Recovery
Emergency Response
Enterprise
First Responders
Government
Land
IoT
IIoT
M2M
Maritime
Oil and Gas
Recreation
SCADA
H.M.S. Telecom, LLC offers Thuraya Products and Services.
Thuraya offers a cost-effective regional satellite-based mobile telephone services.
Thuraya provides coverage to some 99 countries in Europe, the Middle East, North and Central Africa, the Indian Subcontinent and Central Asia. Service is provided through dynamic dual mode handsets and satellite payphones. Subscribers access Thuraya's mobile satellite system through national mobile networks, and Thuraya's system whenever their preferred national network is out of reach. The Primary Gateway is located in Sharjah, UAE serving the entire Thuraya coverage area. Other gateways will be established as necessary.
Thuraya offers satellite, cellular (GSM) service and location determination system (GPS) in a single dual mode handset that is lightweight, elegant and easy to use. The dynamic handset offers voice, data, fax and short messaging services.
H.M.S. Telecom, LLC offers a wide-variety of VSAT solutions globally utilizing a wide selection of satellites, networks, earth stations and connections to insure that the specific requirement is meet with the best possible solution, utilizing some of the world's leading VSAT satellite operators and earth stations.
We offer these service from fixed-site, mobile, portable, aero and maritime platforms. Our network of equipment and service providers enables us to provide a custom solution anywhere, at a competitive price and with reliable delivery, installation and setup.
H.M.S. Telecom, LLC is selective in its partners, partnering with those firms that have the same commitment to quality service, reliability and value in providing the communication solution that meets the needs of our clients, on a global basis.
VSAT satellite communications provide virtually error-free digital data communications and better than 99.9% network reliability.
SOLUTIONS
Business Solutions
Internet Access
IoT
IIoT
M2M
Security
Other
H.M.S. Telecom, LLC
Through - Globalgig
One SIM Card with seamless connectivity in over 200 countries on 800 carriers. Through
Globalgig, one SIM Card, One Bill over 200 countries on 800 carriers. They are a global
Mobile Virtual Network Operator (MVNO). Through Globalgig's proprietary Multi-
IMSI (International Mobile Subscriber Identity) SIM card it enables the use of the
Globalgig SIM card anywhere across their home country and over 200 countries
around the world on 800 carriers. On any GSM compatible device. All managed on
their Orchestra(sm) portal.
One Sim Card, IoT, M2M, Enterprise Communication(s)
SOLUTIONS
Wireless & Mobility
IoT & M2M
Land and Sea SIM
Connected Oilfield
Internet
H.M.S. Telecom, LLC
- Your World, Your Office
A full range communication provider, with multi-network mobile satellite equipment and services. Our diverse portfolio of communications services are available to maritime, land and aeronautical customers on a global basis. Our range of services, close associations with premium
satellite
service providers throughout the world offers the widest range of product, services and equipment options to our customers worldwide.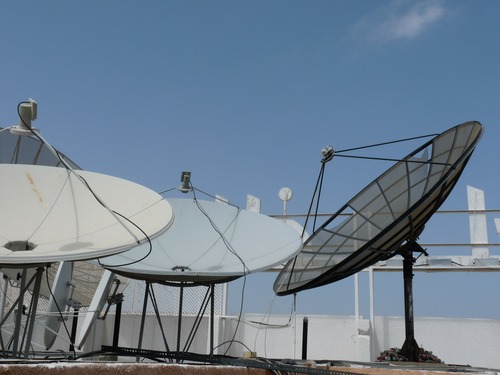 What's Next
Contact Us To Learn More About The Possibilities, We Can Bring To Your Company. Unique Solutions For Your Unique Requirements.